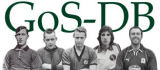 SEASON
2004-2005
MANAGER: Bobby Williamson.
PLAYER OF THE SEASON: Paul Wotton.
DEBUTS: Akos Buzsaky, Nick Chadwick, Steve Crawford, Ryan Dickson, Bjarni Gudjonsson, Mathias Kouo-Doumbe, Keith Lasley, Lee Makel, Steven Milne, Luke Summerfield, Scott Taylor.
FINAL GAMES: Steve Adams, Graham Coughlan, Steve Crawford, David Friio, Peter Gilbert, Marino Keith, Nathan Lowndes, Lee Makel, Steven Milne, David Worrell, Stuart Yetton.
LOANS: Dexter Blackstock (Southampton), Jason Dodd (Southampton).