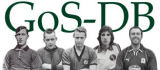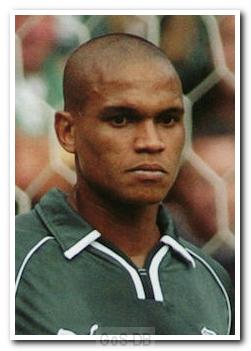 Can you help? This page is the result of the best endeavours of all concerned. If you spot a mistake or know of facts to add, or have a better photo, please get in touch using 'Contact Us' (top, right).
Back to GoS-DB Hub Find Another Player
MATHIAS KOUO-DOUMBE
Born: 28 October 1979
Came from: Went to: Released
First game: 24 August 2004 Last game: 17 February 2009
Appearances: 142 (134/8) Goals: 4
Was signed on a free transfer from Hibernian after his contract expired. A former French under-21 international, he started his career at Paris St German before joining Hibs in 2001. 'MKD' was a right-sided central defender who played regularly over his five seasons at Argyle, without ever making the position his own, and his pace came in useful when he occasionally filled the right-back position. Mat was released when his contract expired in 2009 and he joined MK Dons.
APPEARANCE DETAILS [Reselect Competitions]
The details below reflect appearances in all first-team competitions.
We're grateful to Andy Chapman, Paul Roberts, Steve Rhodes and Tim Herbert for their help in writing GoS-DB's player pen-pictures, and to the PAFC Media Team and Colin Parsons for their help with photos. Thanks also to staff at the National Football Museum, the Scottish Football Museum and ScotlandsPeople for their valuable assistance.
The following publications have been particularly valuable in the research of pen-pictures: Plymouth Argyle, A Complete Record 1903-1989 (Brian Knight, ISBN 0-907969-40-2); Plymouth Argyle, 101 Golden Greats (Andy Riddle, ISBN 1-874287-47-3); Football League Players' Records 1888-1939 (Michael Joyce, ISBN 1-899468-67-6); Football League Players' Records 1946-1988 (Barry Hugman, ISBN 1-85443-020-3) and Plymouth Argyle Football Club Handbooks.