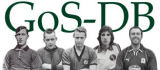 Can you help? This page is the result of the best endeavours of all concerned. If you spot a mistake or know of facts to add, or have a better photo, please get in touch using 'Contact Us' (top, right).
Back to GoS-DB Hub Find Another Player
ALAN WELSH
Born: 09 July 1947
Came from: Torquay United Went to: Bournemouth
First game: 12 August 1972 Last game: 30 January 1974
Appearances: 81 (79/2) Goals: 18
Welsh was an Edinburgh-born winger who began his professional career with Millwall, joining them from his local junior club Bonnyrigg Rose Athletic. He made only a handful of appearances in just over two years at The Den, moving on to Torquay United in 1967. After five years and more than 150 appearances for Torquay, he moved to Home Park. He was virtually ever-present over the next 18 months and played an important part in the 1973-74 League Cup run. However, the semi-final defeat to Manchester City proved to be his last game for the club as he was sold to Bournemouth. He returned to Millwall to finish his career 18 months later, and following his retirement, moved to South Africa, where he played for Cape Town City.
YOUR CONTRIBUTION
If you can add to this profile, perhaps with special memories, a favourite story or the results of your original research, please contribute here.
From Tony Phipps in Plymouth on 05/06/2014 ...
Alan Welsh was my first Argyle hero. I attended Harbertonford Primary School near Totnes and Alan came to take us for football training. He was a inspiration and all the lads looked up to him even though he was a Torquay player. We were lucky as fellow Gulls Ian Twitchen and Ken & Phil Sandercock also trained us. I was elated when Alan signed for Argyle. As my dad was a farmer we couldn't make every Argyle match but one day dad and I managed to make a Saturday match and dad took me autograph hunting. We had a few autographs when Alan walked in. He saw me and walked straight over, shook my hand and chatted for over 5 minutes. My dad and a few others were impressed he remembered me. I will never forget that moment.
Alan Welsh, great player, friendly down to earth and a gentleman. My first Argyle hero!
APPEARANCE DETAILS [reselect competitions]
The details below reflect appearances in all first-team competitions.
We're grateful to Andy Chapman, Paul Roberts, Steve Rhodes and Mark Lovell for their help in writing GoS-DB's player pen-pictures, and to the PAFC Media Team and Colin Parsons for their help with photos. Thanks also to staff at the National Football Museum, the Scottish Football Museum and ScotlandsPeople for their valuable assistance.
The following publications have been particularly valuable in the research of pen-pictures: Plymouth Argyle, A Complete Record 1903-1989 (Brian Knight, ISBN 0-907969-40-2); Plymouth Argyle, 101 Golden Greats (Andy Riddle, ISBN 1-874287-47-3); Football League Players' Records 1888-1939 (Michael Joyce, ISBN 1-899468-67-6); Football League Players' Records 1946-1988 (Barry Hugman, ISBN 1-85443-020-3) and Plymouth Argyle Football Club Handbooks.