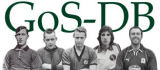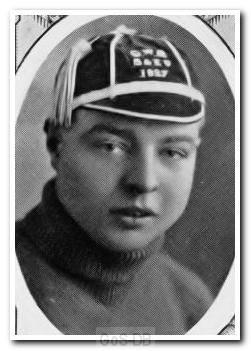 Can you help? This page is the result of the best endeavours of all concerned. If you spot a mistake or know of facts to add, or have a better photo, please get in touch using 'Contact Us' (top, right).
Back to GoS-DB Hub Find Another Player
GEORGE STANBURY
Born: 24 October 1905
Came from: Devon County Went to: Gillingham
First game: 17 September 1927 Last game: 16 April 1932
Appearances: 34 (34/0) Goals: 0
The Plymouth-born goalkeeper played locally for Plymouth St Thomas, Torpoint and Devon County, and records also suggest he was registered with Exeter City, but he made no senior appearances for them. Stanbury's five years at Home Park began in 1927, but like Walter Cook, Arthur Lee and Jack Thomson, he was up against the almost immovable Fred Craig, practically guaranteeing a role as second fiddle. Stanbury's appearances came in the two seasons at each end of his stay, with three barren campaigns in between. Of all Argyle's 'keepers to back up Craig, Stanbury could probably claim most success; his 26 appearances in 1926-27 meant he eclipsed Craig's games that season. However, despite staying at Home Park beyond Craig's departure to Barrow after 18 years with the club, Stanbury made just seven appearances in 1931-32 due to the emergence of Harry Cann and the capture of the vastly experienced Scottish international Bill Harper. It was time to move on and records show his final two clubs were Gillingham in 1933 and Crystal Palace in 1936, for whom he is listed as making just a single appearance each.
APPEARANCE DETAILS [Reselect Competitions]
The details below reflect appearances in all first-team competitions.
We're grateful to Andy Chapman, Paul Roberts, Steve Rhodes and Tim Herbert for their help in writing GoS-DB's player pen-pictures, and to the PAFC Media Team and Colin Parsons for their help with photos. Thanks also to staff at the National Football Museum, the Scottish Football Museum and ScotlandsPeople for their valuable assistance.
The following publications have been particularly valuable in the research of pen-pictures: Plymouth Argyle, A Complete Record 1903-1989 (Brian Knight, ISBN 0-907969-40-2); Plymouth Argyle, 101 Golden Greats (Andy Riddle, ISBN 1-874287-47-3); Football League Players' Records 1888-1939 (Michael Joyce, ISBN 1-899468-67-6); Football League Players' Records 1946-1988 (Barry Hugman, ISBN 1-85443-020-3) and Plymouth Argyle Football Club Handbooks.