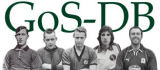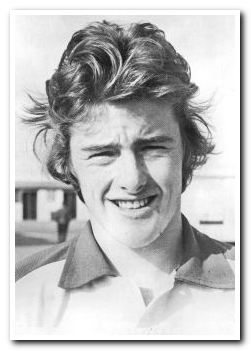 Can you help? This page is the result of the best endeavours of all concerned. If you spot a mistake or know of facts to add, or have a better photo, please get in touch using 'Contact Us' (top, right).
Back to GoS-DB Hub Find Another Player
KEVIN SMART
Born: 17 October 1958
Came from: Apprentice Went to: Wigan Athletic
First game: 12 March 1977 Last game: 31 December 1977
Appearances: 41 (41/0) Goals: 0
The Newcastle-born full-back served his apprenticeship at Home Park before Tony Waiters gave him his breakthrough as an 18-year-old, making nine appearances in Green within the final third of the 1976-77 season. After relegation, Smart started the following season as he had finished his first, and was a near ever-present until Christmas 1977. With Waiters' departure and the arrival of Mike Kelly, who preferred Chris Harrison, Smart found it impossible to win back his place in the team, and in the summer of 1978 joined Wigan Athletic, who had just been elected to the Football League in place of Southport. After two seasons with the fledgling Fourth Division club, playing 49 times and netting his only League goal, he then embarked on a long career in non-league football in Kent, spending many seasons with Folkestone as skipper and first choice full-back before ultimately moving to Hythe Town.
APPEARANCE DETAILS [Reselect Competitions]
The details below reflect appearances in all first-team competitions.
We're grateful to Andy Chapman, Paul Roberts, Steve Rhodes and Tim Herbert for their help in writing GoS-DB's player pen-pictures, and to the PAFC Media Team and Colin Parsons for their help with photos. Thanks also to staff at the National Football Museum, the Scottish Football Museum and ScotlandsPeople for their valuable assistance.
The following publications have been particularly valuable in the research of pen-pictures: Plymouth Argyle, A Complete Record 1903-1989 (Brian Knight, ISBN 0-907969-40-2); Plymouth Argyle, 101 Golden Greats (Andy Riddle, ISBN 1-874287-47-3); Football League Players' Records 1888-1939 (Michael Joyce, ISBN 1-899468-67-6); Football League Players' Records 1946-1988 (Barry Hugman, ISBN 1-85443-020-3) and Plymouth Argyle Football Club Handbooks.