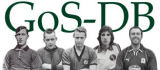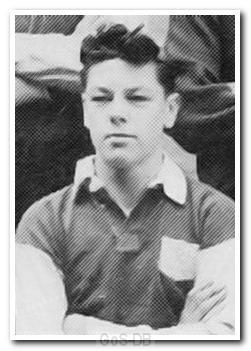 Can you help? This page is the result of the best endeavours of all concerned. If you spot a mistake or know of facts to add, or have a better photo, please get in touch using 'Contact Us' (top, right).
Back to GoS-DB Hub Find Another Player
JOHN PENNY
Born: 19 August 1938
Came from: Plymouth Schoolboys Went to: Penzance
First game: 28 September 1957 Last game: 12 March 1960
Appearances: 7 (7/0) Goals: 0
Plymouth-born Penny joined Argyle as a teenager and also played for Plymouth Schoolboys. He impressed whilst playing for the reserves in the Plymouth and District and South Western leagues, but made only a few appearances on the wing during his three seasons in the first-team squad. After leaving Home Park he moved into non-league football with Falmouth.
APPEARANCE DETAILS [Reselect Competitions]
The details below reflect appearances in all first-team competitions.
We're grateful to Andy Chapman, Paul Roberts, Steve Rhodes and Tim Herbert for their help in writing GoS-DB's player pen-pictures, and to the PAFC Media Team and Colin Parsons for their help with photos. Thanks also to staff at the National Football Museum, the Scottish Football Museum and ScotlandsPeople for their valuable assistance.
The following publications have been particularly valuable in the research of pen-pictures: Plymouth Argyle, A Complete Record 1903-1989 (Brian Knight, ISBN 0-907969-40-2); Plymouth Argyle, 101 Golden Greats (Andy Riddle, ISBN 1-874287-47-3); Football League Players' Records 1888-1939 (Michael Joyce, ISBN 1-899468-67-6); Football League Players' Records 1946-1988 (Barry Hugman, ISBN 1-85443-020-3) and Plymouth Argyle Football Club Handbooks.