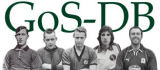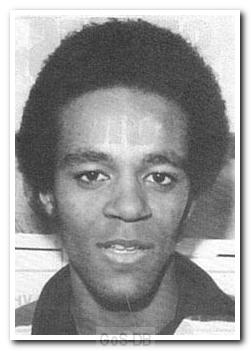 Can you help? This page is the result of the best endeavours of all concerned. If you spot a mistake or know of facts to add, or have a better photo, please get in touch using 'Contact Us' (top, right).
Back to GoS-DB Hub Find Another Player
TYRONE JAMES
Born: 19 September 1956
Came from: Fulham Went to: Liskeard
First game: 10 March 1978 Last game: 27 February 1982
Appearances: 94 (90/4) Goals: 0
James served his apprenticeship with Fulham during the period when their side included George Best, Alan Mullery, Bobby Moore and Rodney Marsh, making 20 appearances across three seasons following his debut in 1975. Moving to Home Park in March 1978, the Paddington-born defender spent five years with Argyle, although he did not appear in the 1982-83 season and spent some of that time on loan to Torquay United, for whom he appeared 13 times and netted his only league goal. On his release from Home Park, James briefly played for Liskeard before emigrating to Australia where he continued his career in the National Soccer League (NSL), the precursor to the A-League, playing for Sunshine St George, Footscray Just and representing Victoria at State Level.
APPEARANCE DETAILS [Reselect Competitions]
The details below reflect appearances in all first-team competitions.
We're grateful to Andy Chapman, Paul Roberts, Steve Rhodes and Tim Herbert for their help in writing GoS-DB's player pen-pictures, and to the PAFC Media Team and Colin Parsons for their help with photos. Thanks also to staff at the National Football Museum, the Scottish Football Museum and ScotlandsPeople for their valuable assistance.
The following publications have been particularly valuable in the research of pen-pictures: Plymouth Argyle, A Complete Record 1903-1989 (Brian Knight, ISBN 0-907969-40-2); Plymouth Argyle, 101 Golden Greats (Andy Riddle, ISBN 1-874287-47-3); Football League Players' Records 1888-1939 (Michael Joyce, ISBN 1-899468-67-6); Football League Players' Records 1946-1988 (Barry Hugman, ISBN 1-85443-020-3) and Plymouth Argyle Football Club Handbooks.