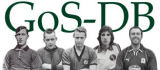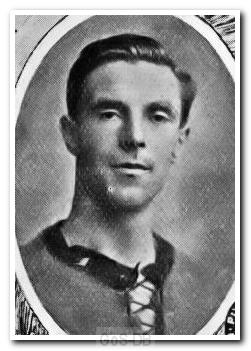 Can you help? This page is the result of the best endeavours of all concerned. If you spot a mistake or know of facts to add, or have a better photo, please get in touch using 'Contact Us' (top, right).
Back to GoS-DB Hub Find Another Player
FRED FORBES
Note: The various PAFC 'complete record' books show Fred Forbes as the first goalscorer in the match at Torquay on 1 April 1929, but not in the line-up. Their line-ups are wrong: a search of the Football League ledgers shows that Forbes played at inside-right, not Frank Sloan as indicated in the books. The resulting appearance counts for both Forbes and Sloan are therefore different than shown in the books.
Born: 05 August 1894
Came from: Everton Went to: Bristol Rovers
First game: 14 March 1925 Last game: 04 May 1929
Appearances: 166 (166/0) Goals: 54
Born in Leith, now a district of Edinburgh, Forbes could play at inside or outside-right or through the middle as a centre-forward. He started his career with Leith Athletic and also played for Heart of Midlothian before moving south in 1922 for 14 games in two years with Everton. With Goodison Park teammate Jack Cock, he then made the long move to Home Park, spending five seasons in green and clocking up 166 games and 54 goals. In 1929 he moved to Bristol Rovers where he made over 60 appearances in a year long stay, and then returned north of the border with Leith. However, a second spell in England ensued when he joined Northampton Town in 1932 to make another 35 Football League appearances before returning to finish his career with Airdrieonians.
YOUR CONTRIBUTION
If you can add to this profile, perhaps with special memories, a favourite story or the results of your original research, please contribute here.
APPEARANCE DETAILS [reselect competitions]
The details below reflect appearances in the following selected competitions: Southern & Western Leagues, Football League, FA Cup, League Cup, Minor Cups
Excluded: Football League (1939), War Leagues
We're grateful to Andy Chapman, Paul Roberts, Steve Rhodes and Mark Lovell for their help in writing GoS-DB's player pen-pictures, and to the PAFC Media Team and Colin Parsons for their help with photos. Thanks also to staff at the National Football Museum, the Scottish Football Museum and ScotlandsPeople for their valuable assistance.
The following publications have been particularly valuable in the research of pen-pictures: Plymouth Argyle, A Complete Record 1903-1989 (Brian Knight, ISBN 0-907969-40-2); Plymouth Argyle, 101 Golden Greats (Andy Riddle, ISBN 1-874287-47-3); Football League Players' Records 1888-1939 (Michael Joyce, ISBN 1-899468-67-6); Football League Players' Records 1946-1988 (Barry Hugman, ISBN 1-85443-020-3) and Plymouth Argyle Football Club Handbooks.