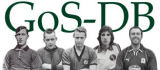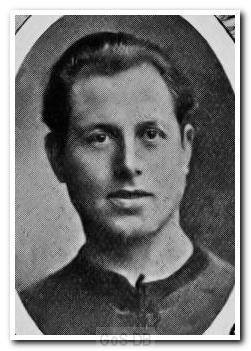 Can you help? This page is the result of the best endeavours of all concerned. If you spot a mistake or know of facts to add, or have a better photo, please get in touch using 'Contact Us' (top, right).
Back to GoS-DB Hub Find Another Player
JACK COCK
Born: 14 November 1893
Came from: Everton Went to: Millwall
First game: 14 March 1925 Last game: 05 November 1927
Appearances: 92 (92/0) Goals: 74
After playing as an amateur for West Kensington United, Forest Gate, Old Kingstonians and Brentford, Cock signed as a professional with Huddersfield Town in 1914. The outbreak of World War One put his career on hold and he was awarded the military medal for bravery after he was wounded in the conflict. He was also, at one time, reported to have been killed in action. After the war he re-joined Huddersfield and won his first full cap for England, scoring in a Victory international against Wales. Cock then spent three years with Chelsea, earning two more England caps, before moving on to Everton.
It was considered a huge coup when Bob Jack persuaded Cock to join Argyle in 1925, and a hat-trick in the first game of the following season was a sign of things to come. His supreme fitness enabled him to put pressure on defenders for the full 90 minutes and he scored goals for fun. His tally of 74 goals from 92 starts remains the best goals per game ratio in Argyle history. After less than three seasons at Home Park, Cock was sold to Millwall, where he continued his remarkable scoring record until the end of his professional career four years later. He also went on to play for non-league Folkestone.
YOUR CONTRIBUTION
If you can add to this profile, perhaps with special memories, a favourite story or the results of your original research, please contribute here.
APPEARANCE DETAILS [reselect competitions]
The details below reflect appearances in the following selected competitions: Southern & Western Leagues, Football League, FA Cup, League Cup, Minor Cups
Excluded: Football League (1939), War Leagues
We're grateful to Andy Chapman, Paul Roberts, Steve Rhodes and Mark Lovell for their help in writing GoS-DB's player pen-pictures, and to the PAFC Media Team and Colin Parsons for their help with photos. Thanks also to staff at the National Football Museum, the Scottish Football Museum and ScotlandsPeople for their valuable assistance.
The following publications have been particularly valuable in the research of pen-pictures: Plymouth Argyle, A Complete Record 1903-1989 (Brian Knight, ISBN 0-907969-40-2); Plymouth Argyle, 101 Golden Greats (Andy Riddle, ISBN 1-874287-47-3); Football League Players' Records 1888-1939 (Michael Joyce, ISBN 1-899468-67-6); Football League Players' Records 1946-1988 (Barry Hugman, ISBN 1-85443-020-3) and Plymouth Argyle Football Club Handbooks.