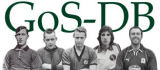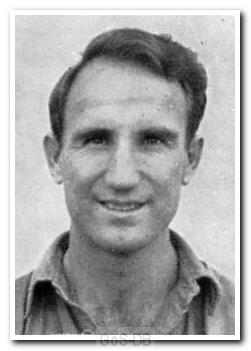 Can you help? This page is the result of the best endeavours of all concerned. If you spot a mistake or know of facts to add, or have a better photo, please get in touch using 'Contact Us' (top, right).
Back to GoS-DB Hub Find Another Player
PETER ANDERSON
Note: Many publications state that Peter Anderson played for Astor Institute before signing on with Argyle. This is not correct; he played for Oak Villa. In his book "Thanks for the Memory" (ISBN 978-0-9562482-0-6), Steve Rhodes recalls his interview with Anderson: 'He laughed as he told me, "I have never known where the connection with Astor Institute came from. I used to read it in the away programmes and the Argyle handbook and wonder where they got that idea. I can say categorically I never went near the place."'
Born: 11 September 1932
Came from: Trainee Went to: Torquay United
First game: 11 April 1953 Last game: 26 September 1962
Appearances: 259 (259/0) Goals: 46
Born in Plymouth in 1932, Anderson rose through the ranks to become one of the finest local players the club has ever produced. He made his debut in April 1953, playing the final four games of a season in which the club finished fourth in the old Second Division. His career stalled in 1955 when he suffered a broken leg in a home fixture with Stoke City. After battling back to fitness, he went on to play a key role in the 58-59 promotion side.
A genuinely two-footed player, Anderson was an elegant runner who liked to weave his way down the wing before delivering pin-point crosses for the centre-forward. He continued to play regularly and was part of the 1961-62 Ellis Stuttard side that swept aside West Ham in an FA Cup Third Round tie, before losing to the eventual winners Tottenham in the next round. That season the team finished fifth in the Second Division, making Anderson unique in that he played a part in both of the sides that secured the highest finishes in the club's history.
In 1962 Anderson was surprisingly released and signed for Torquay United. Afterwards he played non-league for Bideford where in 1966 another broken leg forced him to retire from football. He was also a fine golfer, having at one time played off 4.
YOUR CONTRIBUTION
If you can add to this profile, perhaps with special memories, a favourite story or the results of your original research, please contribute here.
By Brian Knight* in Cheltenham on 07/12/2013 ...
Peter Anderson played in the same Plymouth Schoolboys side as Reg Wyatt and joined the Argyle two years after Wyatt. In those days he was mainly a left winger but also had the ability to switch to the other flank. He soon made his mark with the Reserve team but, if his promise was enough to influence Argyle to transfer Alex Govan to Birmingham City, he was by no means thrust into League football. Indeed, Anderson had to wait a full season to win the place vacated by Govan. Although a broken leg in the 1955-6 season threatened his career, he re-established his place in the following season.
He was probably at his best in Argyle's promotion season of 1959-60, when he and his opposite wingman, Harry Penk, frequently switched positions during games in order to confuse opponents. In that same season, he scored a hat-trick in Argyle's sensational 6-4 win at Doncaster. In contrast to Govan — his predecessor on the left wing — Peter Anderson was genuinely two-footed and, whereas Govan preferred the quick, incisive thrust at defences, Anderson tended to weave his way along the touch-line, mixing changes of pace and direction before floating over his centres.
Like Wyatt, he moved on to Torquay United when his career with Argyle was over and he was a regular choice for United from 1962 to 1964, during which time he made 77 appearances and scored 18 goals.
*Extracted from Plymouth Argyle - A Complete Record 1903-1989 by Brian Knight [ISBN 0 907969 40 2] and reproduced with his kind permission.
APPEARANCE DETAILS [reselect competitions]
The details below reflect appearances in all first-team competitions.
We're grateful to Andy Chapman, Paul Roberts, Steve Rhodes and Mark Lovell for their help in writing GoS-DB's player pen-pictures, and to the PAFC Media Team and Colin Parsons for their help with photos. Thanks also to staff at the National Football Museum, the Scottish Football Museum and ScotlandsPeople for their valuable assistance.
The following publications have been particularly valuable in the research of pen-pictures: Plymouth Argyle, A Complete Record 1903-1989 (Brian Knight, ISBN 0-907969-40-2); Plymouth Argyle, 101 Golden Greats (Andy Riddle, ISBN 1-874287-47-3); Football League Players' Records 1888-1939 (Michael Joyce, ISBN 1-899468-67-6); Football League Players' Records 1946-1988 (Barry Hugman, ISBN 1-85443-020-3) and Plymouth Argyle Football Club Handbooks.